The Agent
"There are a few worse things in life than death. Have you ever spent an evening with an insurance salesman?" – Woody Allen, American comedian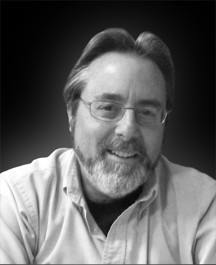 I'm Alan Canton the owner of A.N. Canton Insurance Services, and yes, I'm a one-person, one dog, (an Australian Shepherd,) one-cat agency located in Fair Oaks, CA (just east of Sacramento, CA.)
While my main markets are cities and towns in Northern and Central California -1-. I have a fair number of clients throughout the rest of California from referrals.
People have seen other agent sites and they always ask me how come I don't have the usual pictures of the happy family at the park, or the robust seniors on the cruise ship, or the group of grandchildren at the circus?
Why am I showing pill bottles?
I don't have "happy pix" because buying insurance is not a day in the park. Some insurance agents believe that they can manipulate clients with "warm and fuzzy" pictures and then con their victims into buying a plan from a carrier that the agent gets the highest commission on.
Choosing insurance of any kind is serious business and that's how I treat it. No romping Golden Retrievers here!
Unlike others, with me, it's not about the money. Yes, everyone says that, but for me it's true. I already have money... I don't need to sell you something this morning in order to eat tonight... or to pay the Netflix bill (but I do have a very expensive wife!)
I'm not going to "snow" you with a lot of hype and sales bull-%$#@.
With me it's about getting you the right Medicare supplement (and there are only three of them) at the right price. Those are serious issues and I want my customers to understand that having the wrong plans can COST them their future or that of their family. How do you put THAT in a picture? You can't do it with a clown and a happy-face!
There are three, and only three, things you must know about me.
I am honest.
I know what I'm doing.
I am not a crook.
If you give me the opportunity to serve you I will do an excellent job. I will assess your needs, and I will help get you through the application process. That's the service... it's what I do.
Yes, you could buy right from a carrier website. But it cost you zero dollars to use me or any agent, so why would you do it alone?
Honestly. I don't really sell insurance. The carriers do that. I educate you and you decide what you want to do. I sell me. You buy me.
Twenty-four/seven, I'm here.
Need to change your policy? I'm here.
Have an issue with a carrier? I'm here.
Want to call and just chat? I'm here.
Anyone can (and will!) SELL you insurance. I won't SELL you "a policy." I will give you the opportunity to BUY what I REALLY sell… peace of mind… knowing that you received the best plan for your money, one that will cover your ass(ets) and which you can keep from year to year.
I will earn your business and referrals to your friends, family, and colleagues.
I'm good at this, I like doing a good service for my clients, and if you choose me, I will be proud to have you as a client… and a friend.
Thank you.
-1- Fair Oaks, Folsom, Gold River, Carmichael, Roseville, Citrus Heights, Rancho Cordova, El Dorado Hills, Loomis, Colfax, Rocklin, and of course Sacramento